Share the post "Hyper Poland is looking for funding for next stage of work on the magnetic rail"
Hyperloop is a new type of transport enabling people to travel at a very high speed and it's a combination of a train and a plane. It will allow travel from Krakow to Gdansk in less than 35 minutes at a speed close to the speed of sound. The capsule moves in a special tube in which the pressure is as low as at a height of 10 kilometers, and because of that air resistance is reduced. The vehicle moves without contact with the ground using magnetic levitation.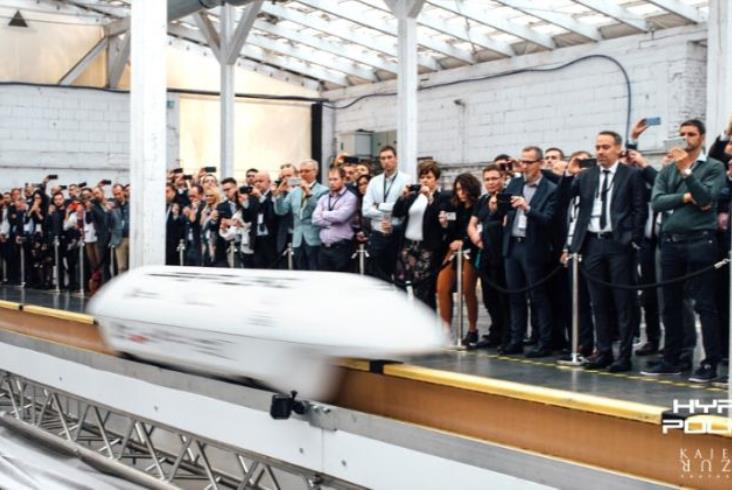 Hyper Poland needs 200,000 euro to complete the construction of the magnetic rail demo which was developed in Poland. The first thing that they need to do is to adapt today's infrastructure to the requirements of the "rail of the future". Plan assumes that in the first half of 2020 it will be possible to create a full-scale train in one of the railway test centers. Private issue of shares took place on Friday. It was addressed to investors who had previously declared their willingness to support the project. Launch of an open crowdfunding action on the British platform Seedrs was planned for today. Company has already completed most of the research and development work. The result is seven patent applications for elements adapting existing railway lines and tracks to the needs of magnetic rail, as well as for engine technology, propulsion and levitation.
Company representatives say that railways from all around the world are interested in such vehicles. Hyper Poland already has many potential customers who want to watch the demo, for example Austria, Switzerland, Portual, Spain or India.
resources:
https://www.pb.pl/polski-hyperloop-pokaze-sie-swiatu-956277
https://www.hyperpoland.com/pl/
The following two tabs change content below.
Latest posts by Piekarski Marcel (see all)