I bet that 90% of people reading this article wished to become astronaut back in their childhood. To be honest, that was my wish too! Sadly, this article won't be about bright future of space conquest, but rather grim reality of work in space sector.
Since beginning of space race, humanity has launched around 8100 satellites of which some 5000 remains in orbit. As you can imagine, Earth's orbit has plenty of space and 5000 satellites should be as "big" concern as 5000 cars for a small town, so basically none. But… there are several circumstances that makes it a little bit more complex! Every artificial satellite needs to be delivered to space, which demands a big rocket that can get it into our orbit, then some parts must detach, and so on. Every step in orbit will leave new parts, and these parts will fly at speed of several thousand kilometers per second, and guess what. If you would get hit by screw at speed that high, it would be like you were hit by bolt of plasma, and same goes for every object in space.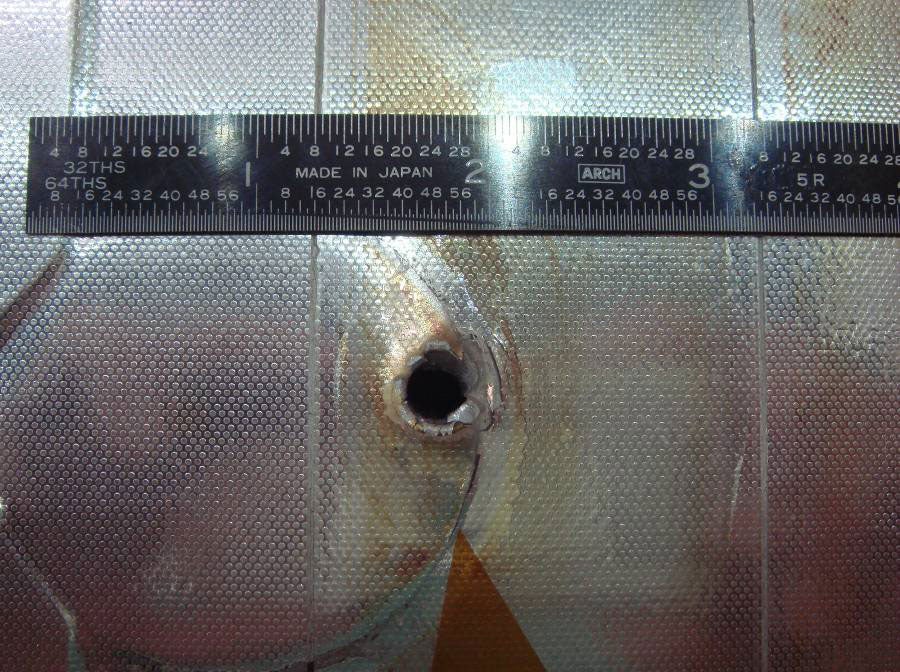 As you may see in the picture above, this is what happens when spacecraft is hit by small debris. You might think that "come on there can't be enough debris made by launching some satellites" and to be honest you are kind of right. Problem is that more than 95% of current object in orbit are so called zombies, serving no purpose, floating in space, waiting for impact with other body. When this happens, hundreds of small pieces burst into all directions, posing enormous threat to everything else. Sometimes government come up with "brilliant" ideas, for example Chinese government decided to test if their rockets can shoot down their own satellites – Turns out they can, however test also created enormous amount of space garbage. We could go on and on to see new examples, but let's get to the point.

Everyday U.S. Military issues 21 warnings about space collisions. That is US alone, we can only guess that everyday there is more than one hundred warnings about space collision, so during whole year, there is at least more than 36 thousand warnings! This shows exactly how dangerous it becomes to travel into our orbit. Some specialist claims that every year we are getting closer to point of no retreat, and that means that Earth will become our jail, because we won't be able to get safely into space.
But how can we fight with this threat you may ask? That is what you will find out in my next article!
Sources:
https://www.scientificamerican.com/article/the-quest-to-conquer-earths-space-junk-problem/
https://www.nature.com/articles/d41586-018-06170-1