Reading Time:
< 1
minute
Can new generation robots facilitate the work of agronomists and farmers, making agriculture more economical and environmentally friendly?
In the Italian Ronchillon, farmers grow hazelnuts on an experimental plantation (in the country 100 thousand tons of this product are produced annually). Experts check how the plantations feel, note diseased trees, prune them. Agronomists know that in such large areas the distribution of water and nutrients is uneven: some plantings may lack fertilizer. Moreover, according to tradition, all trees undergo the same treatment, regardless of whether they need it or not.
Engineers use motion capture technology and autonomous control algorithms to maximize the accuracy of the robot. This is important, for example, when marking trees to be pruned. Farmers still have to work manually, but with the robot it will be easier for them to find what and where to cut.
Meanwhile, scientists from Brussels and Germany are joining forces to help farmers: they developed an autonomous drone to inspect large plantations. A drone equipped with cameras will indicate to specialists where it is necessary to intensify watering, and where pests are activated; he is also able to evaluate the prospects of the crop. What is important for companies using products from the fields in production.
Scientists warn: robots will not replace experienced agronomists, but will unload them, taking on part of the heavy physical operations.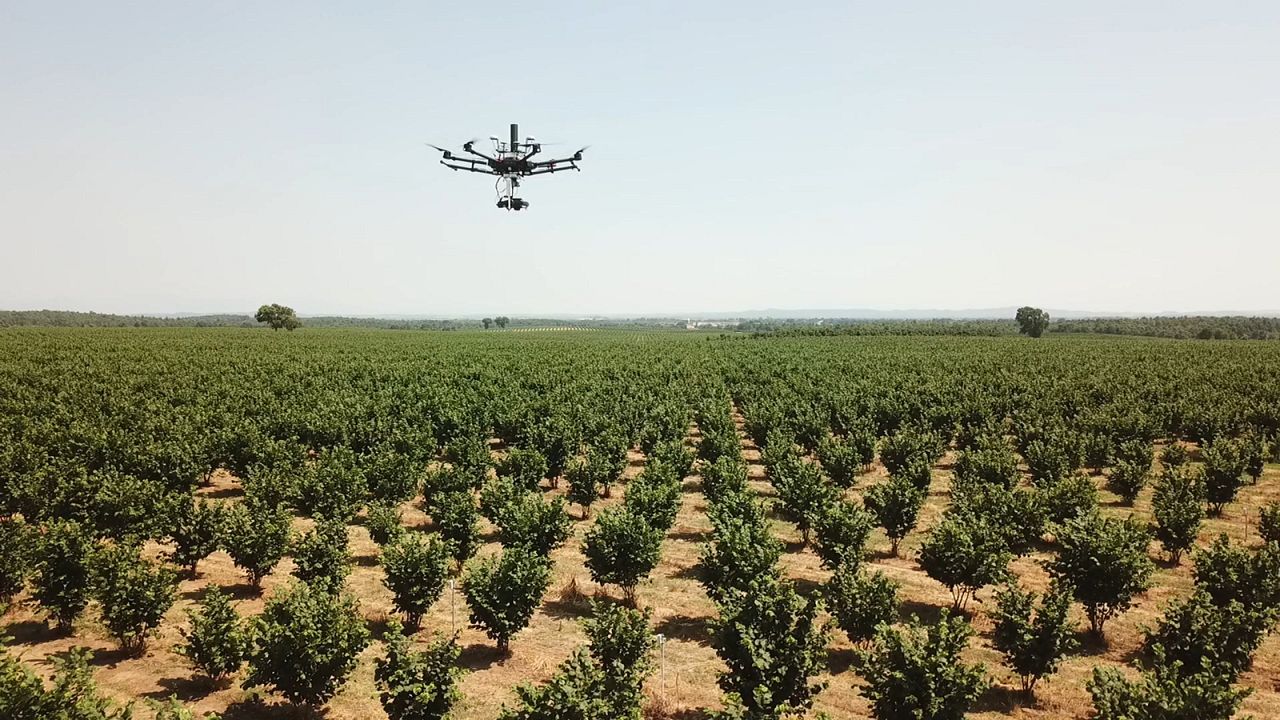 Sources:
https://ec.europa.eu/info/news/future-cap-robots-field_en
http://www.europarl.europa.eu/thinktank/infographics/robotics/public/area/agriculture-and-food-supply.html
https://www.eu-robotics.net/sparc/10-success-stories/agri-food-robotics-briefing-document.html?changelang=2