Reading Time:
3
minutes
Originally dubbed 'Project Titan,' news released months, if not years ago, that the tech giant Apple was supposedly joining the wave of electric car manufacturing. Now, according to a newly released article, Apple seems to have completed "much of the core work" on the new processor that will power its new electric car. I believe the launch was going to take place in five or more years, and the project even started in 2014, but it looks like Apple has accelerated its timeline and now has a target launch of just four years away.
Using the same technology as the new Apple M1 Silicon chip, regarded as one of the most impressive in the current market, this car will likely boast impressive specifications. The M1 chip will also be capable of AI, with the amount of neural processors implemented. According to a Bloomberg rep, this is the most advanced component of the vehicle, so that is why we are still looking at another four years of development. However, Apple plans to put the chips to the test and implement them in a fleet of test vehicles to get some hard data for quicker future reference. Apple plans to beat its competitors by adding stronger safeguards than what is currently available with your favourite EV makers like Tesla and Waymo. Apple's autonomous car will be extremely ambitious, with an iPad-style touchscreen display and no steering wheel whatsoever. What comes as the biggest surprise is that Apple looks to make the vehicle compatible with existing charging station standards. All jokes aside, this is not something you see with Apple nowadays as they always seem to release a new component only compatible with Apple brand products.
The business model is still a mystery. Apple could build and develop a self-driving fleet to compete with Uber and Lyft or it could become a regular car manufacturer and develop to sell to individuals similar to Ford. It is highly speculative, but once autonomous vehicles reach a certain point, there really will not be a need for Uber to exist in terms of human drivers. Maybe we could even see Apple partner with Uber for it's application and have Apple self-driving cars doing all the work. Either way, this venture should be a success considering Apple's research and development team is one of the best, and they have one of the largest cash holdings for any company in the world, ready to be deployed for said research towards developing its autonomous vehicles. We can also assume that the integration between existing Apple products and the new Apple car would be tremendous and the sole reason for many individuals to make this new purchase. Furthermore, they will need to create a partnership with an existing auto manufacturer to scale the building of these vehicles. Whichever lucky company that may be will see its stock price soar. From a management perspective, I would want to prove scalability and reliability in Apple's eyes to potentially receive this contract as it will be a very big deal.
I think the product Apple will create should be incredible and I believe they could be a frontrunner in autonomous EV. However, they are late to the party, so to catch up, its technology must be proven to be effective or better than the competition. With Apple, I think that is quite possible considering the amount of cash and it has and it's proven technological capabilities. I am curious to see how Apple will differentiate themselves from its competitors or if the Apple brand itself will be valuable enough for consumers to pour in. Apple is considered the most recognizable brand in the world. Below you can find a new 3D render of the Apple Car concept using a predictive model based on Apple's new patents. This is not definitive and based on vision, speculation and prediction.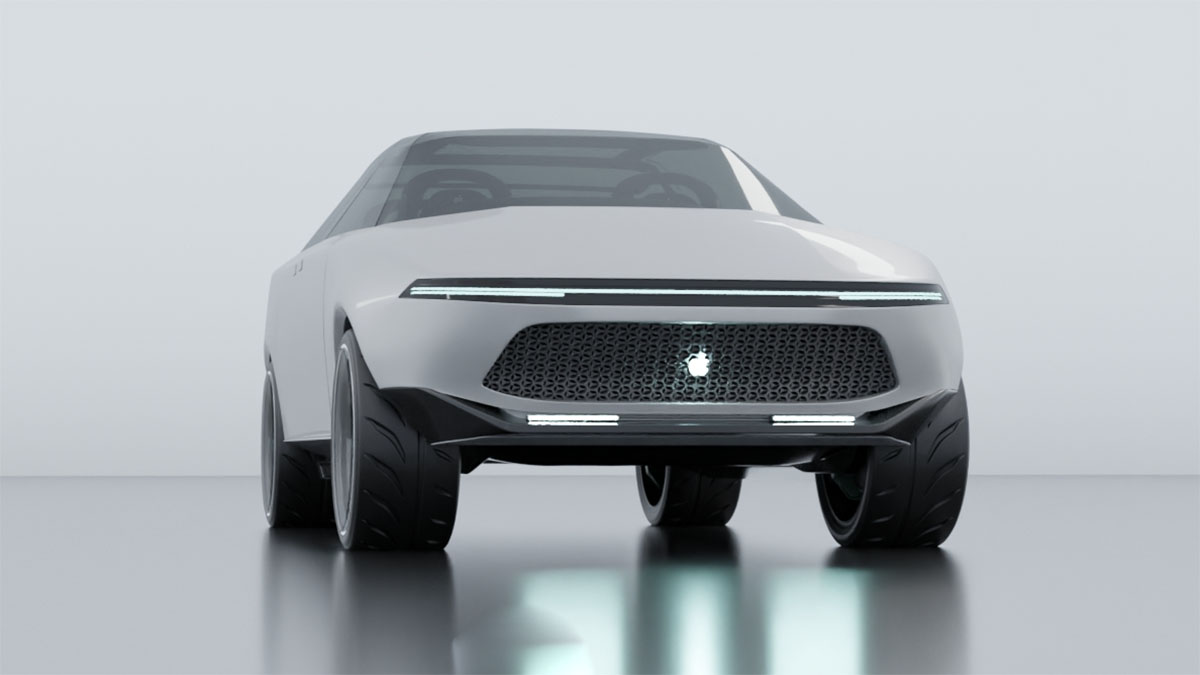 Sources:
https://www.theverge.com/2021/11/18/22789615/apple-self-driving-car-project-titan-custom-processor-ev
https://www.bloomberg.com/news/articles/2021-11-18/apple-accelerates-work-on-car-aims-for-fully-autonomous-vehicle