Reading Time:
3
minutes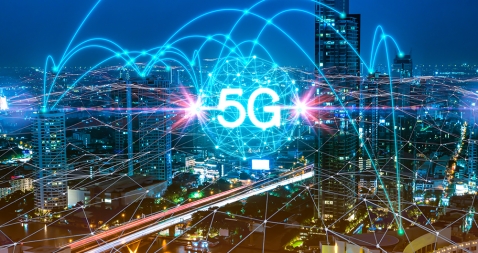 What is 5G?
Put simply, 5G is the fifth generation of wireless technology. It is a global wireless network that is designed to connect everything from machines, devices to objects. 5G technology is expected to deliver ultra-low latencies, higher capacity systems, energy savings, cost reductions, and offering a better user experience. It will also create new opportunities and bring new capabilities to businesses and societies. Here is what some people are excited about with 5G:
"The adoption of 5G will be even faster than what we saw on 4G, which was already fairly fast," said Ignacio Contreras, Qualcomm's director of marketing
"5G is one of those heralds, along with artificial intelligence, of this coming data age," said Steve Koenig, senior director of market research for the Consumer Technology Association.

What are the differences between 5G and previous generations of mobile networks?
5G had several predecessors, namely 1G, 2G, 3G, and 4G.
1G was the first generation of wireless cellular technology. It was introduced in the 1980s. 1G only offered a channel capacity of 30KHz and a speed of 2.4kbps, being able to only allow voice calls to be made. It suffered from reliability and signal interference issues and had limited protection against hackers.
2G was the second-gen of wireless cellular technology, being introduced in 1991. 2D technology enabled services such as picture messages, text messages, etc.
3G was launched in 2001 and offered wireless voice telephony, mobile Internet access, fixed wireless Internet access, video calls and mobile TV.
The one we know most about, 4G, was released in 2006, and offers speeds up to 10 times faster than they are on the 3rd gen. Its high speeds allow smartphones to be much more compatible with PCs than they ever were.
Now onto the topic of today, 5G. This generation promises to have next to no latency, ultra-high speeds, higher capacity systems, etc. It also further enables the possibility of innovations such as self-driving cars, smart factories, telemedicine (remote diagnosis and treatment of patients), smart buildings and much more. It looks to expand its services from just wireless to a whole ecosystem in the form of the Internet of Things.
How is 5G better than 4G?
In terms of pure Internet speeds, the maximum bandwidth (maximum amount of data transmitted over a given amount of time) for 4G is 200mbps while for 5G it's 1gbps. But the most impressive metric to me is the latency (the time it takes for data to be transferred between its original source and its destination). With 4G the average latency is around 50 ms but with 5G it's 1ms, which means 5G is on average 50 times faster than 4G. Here are some other superiorities 5G has compared to 4G
| | | |
| --- | --- | --- |
| | 4G | 5G |
| Bandwidth | 200mbps | 1gbps |
| Download Speed | 1gbps | 10gbps |
| Latency | 60-90ms | 1ms |
| Base Station | Cell towers | Small cells |
| OFDM Coding | 20MHZ channels | 100-800 MHZ channels |
My thoughts on 5G
I think the features that 5G brings are great, but with every sudden jump in the advancement of technology, there is bound to be some controversy. The public is mainly concerned with how 5G's high-frequency bandwidths affect health. Currently, there are no officially proven health risks concerned with 5G. There are people arguing that 5G possibly causes cancer but the results have been inconsistent. There have also been accusations that the radiation from 5G might be harmful to birds and animals, for instance, high-frequency electromagnetic waves are said to alter insects' body temperature. I personally believe that it's important to take all these possibilities into account before deploying 5G towers all over the world. Considering that 5G towers have already been deployed in a lot of countries, even though officially there are no threats towards health, I believe its important that we make sure 5G has no effect on the health of humans before we keep deploying them in other countries and its too late.
Sources:
Is 5G Harmful to People? Separating Facts from Myths (healthline.com)
What is 5G | Everything You Need to Know About 5G | 5G FAQ | Qualcomm