Reading Time:
2
minutes
MicroLED is an evolving technology for flat-panel displays. MicroLED displays consist of microscopic LED arrays forming the individual elements of the pixels. MicroLED displays provide improved contrast, reaction times, and energy efficiency compared to generalized LCD technology.
An amazing 110-inch MicroLED 4K TV was recently announced by Samsung. The 2021 edition come in a fixed size which are 110, 99 and 88 inches that costs a little less, but are still quite pricey.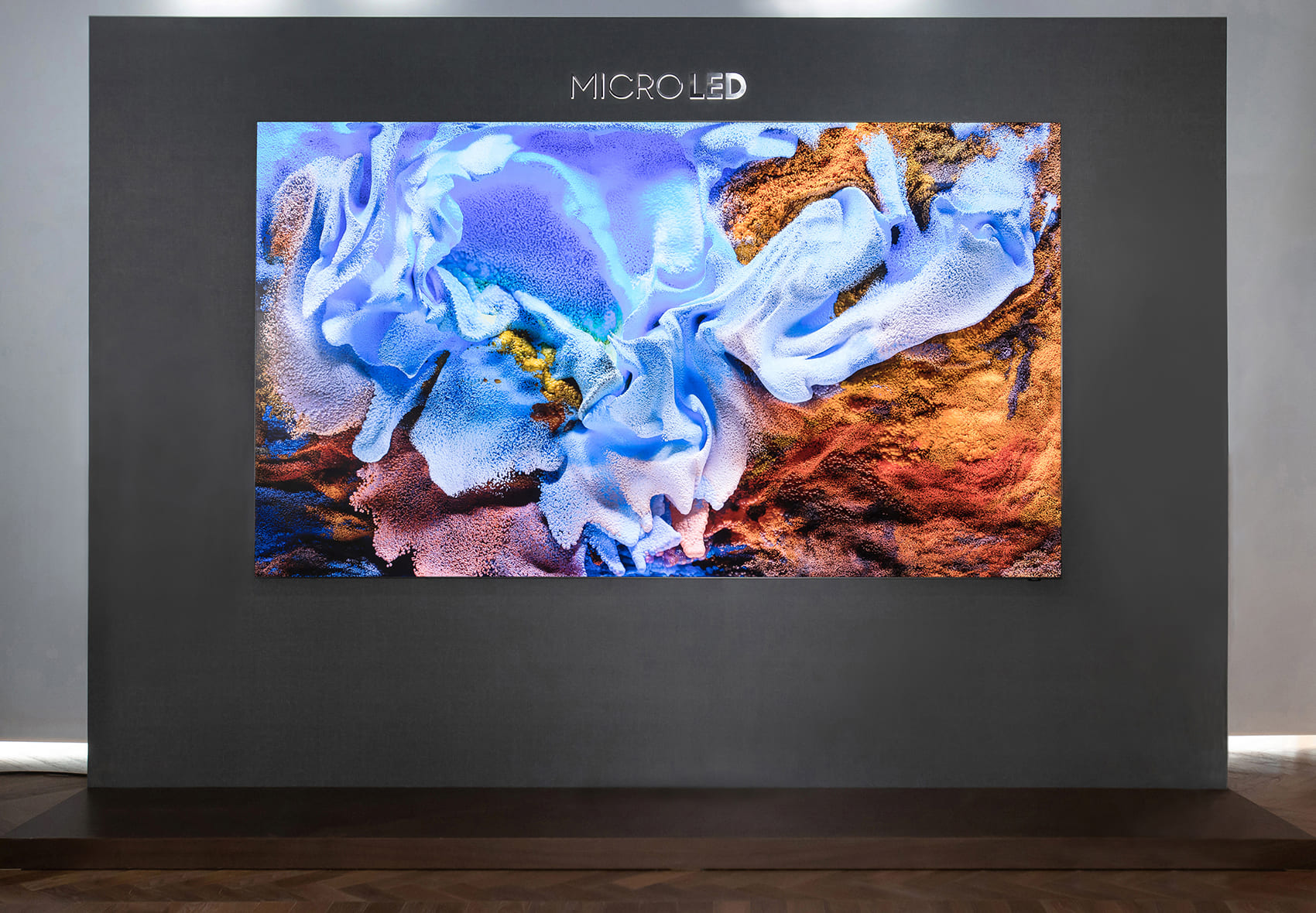 It has a size-to-body ratio of 99.99 percent (ultra-thin), 4K resolution, a large colour range, a powerful new Micro AI Processor, and a lifetime of around 100,000 hours (4,000 days which is equivalent to 11 years). The launch and pre-sale of the revolutionary 110″ Samsung MicroLED began in Korea last month. It will be launched internationally by the end of 2021, and it is estimated to cost about 590,000 PLN.
Samsung MicroLED offers astounding colour vibrancy and brightness with self-emissive LED display technology, unlike any other displays currently available on the market. It is equipped with a 5.1-speaker device with a feature called Object Tracking Sound Pro feature. This can track objects moving on the screen and project the sound to follow the action, the sound is built in.
MicroLED is the next-generation TV platform we're looking forward to. But is it actually worth it paying such money when nowadays everything can be accessed on your PC and smartphone?
That being said, Samsung's Micro LED shows amazing potential on the basis of what we've seen so far, and the technology might very well end up being the future of TV. It isn't flawless, but the overall quality of the image is absolutely breathtaking.
Sources:
https://news.samsung.com/global/samsung-microled-opens-a-new-era-of-breathtaking-picture-quality-and-design
https://www.flatpanelshd.com/news.php?subaction=showfull&id=1608110700
https://www.techspot.com/news/87917-samsung-reveals-110-inch-microled-4k-television.html
https://www.tomsguide.com/news/samsung-tv-exec-on-110-inch-microleds-large-screen-is-what-they-want
https://www.theverge.com/2020/12/9/22166062/samsung-110-inch-microled-4k-tv-announced-features