Reading Time:
2
minutes
In recent days decision about deploying police armed robots has been revoked , mainly due to the huge outcry and protests across the Bay Area. People manifested against the usage of machines to take human lifes ,but is such strong outrage reasonable ?
I think the public's fears are completely understandable , especially in the American reality where the general access to weapons and the strict approach of the police officers cause unpleasant feelings, although I think the fear of those "killer" robots is mainly due to lack of knowledge about these project.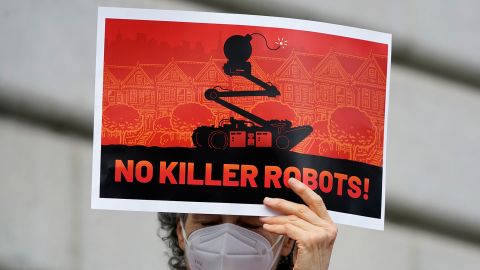 As high-profile officers explain these machines are going to be used in cases of high emergency. For example to force a way into the occupied building . Its a device that should prevent the loss of lifes , not to kill people … These robots would be used in the extraordinary situations and operated only by trained specialists. Lethal usage would only be insisted when the lifes of the innocent citizens could be endangered.
However there are still some moral ascpects which stand in the way of introducing killer robots into police equipment. Main reason of course is excessive arming, but also moral dilema of whether the machine should be used to take human life. The first one makes a lot of sense , because there is a lot of room for overusage of this lethal device, although the second statement is rather inaccurate , because the robots are not particullary designed to kill people , but to reduce risk of putting officers in danger.
It's hard for me to tell if the denial of Killer robots in San Francisco was a correct decision . In many cases this invention would help in the special-forces operations, on the other hand it's disturbing that robots designed to defuse bombs are going to be used to carry explosives.
Tell me what you think about it , was the decision correct ?
sources:
https://edition.cnn.com/2022/12/07/us/san-francisco-rejects-police-controlled-robots/index.html
https://www.vice.com/en/article/wxnanz/san-francisco-decides-killer-police-robots-are-not-a-great-idea-actually
https://www.cbsnews.com/news/killer-police-robots-san-francisco-plan-paused/
https://media.cnn.com/api/v1/images/stellar/prod/221207114651-proest-robotos-police.jpg?c=16×9&q=h_720,w_1280,c_fill