Reading Time:
3
minutes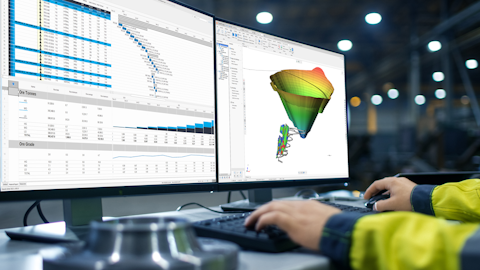 Many industries are digitalizing their work processes. For large and complex projects such as those in mining, the availability of new technologies has enabled companies to better identify sustainable and cost-efficient methods for ore extraction.
Deswik is a leading provider of mine planning solutions, with a portfolio including software for computer-aided 3D mine design, scheduling, operations planning, mining data management and geological mapping.
Deswik software is used by a range of mining professionals, including mining engineers, geologists, surveyors and production superintendents for a range of tasks throughout the mine planning process.
Deswik's integrated solution seamlessly links mine design and scheduling tasks. Data and workflows are streamlined across teams and systems, enabling management of design solids in the CAD platform. Any changes are dynamically reflected in their associated scheduling tasks in real-time.
The Mining Data Management solution (MDM) is also integrated with the CAD graphical platform, and assists in preserving data integrity and minimizing uncertainties by providing a single source of truth for the entire technical services team. By working with the same information, mines can better facilitate scheduling and shift planning to achieve the critical path.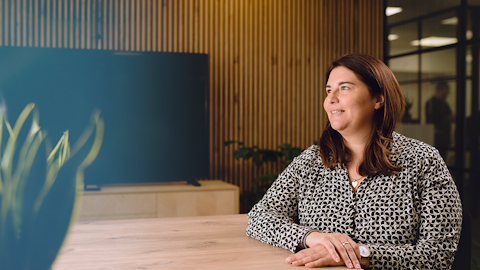 Calliope Lalousis, Chief Operating Officer at Deswik, explains that among the software's strengths are the integration between Deswik's core products and task-specific modules, along with powerful visualization tools and end-of-month compliance to plan reporting. "Our optimization tools enable users to rapidly generate and evaluate multiple scenarios to extract the highest possible value from the ore deposit, thereby minimizing risks and maximizing the Net Present Value," she says.
Knowing how to plan for closure and manage waste from the early stages of the mining lifecycle can prove to be a huge advantage for managing risk
"An optimized plan allows for more sustainable and profitable operations with a more efficient extraction process. Good mine planning, however, is not possible unless considered within the context of final mine closure and relinquishment. Knowing how to plan for closure and manage waste from the early stages of the mining lifecycle can prove to be a huge advantage for managing risk, given the costs and environmental constraints involved in mining projects."

Overall:
The information effectively highlights the crucial role of digitalization in mining, with a focus on Deswik's leading mine planning solutions. It succinctly describes Deswik's software portfolio, emphasizing integration capabilities and seamless linkage between mine design and scheduling tasks.
The piece provides a clear understanding of how Deswik's software benefits various mining professionals throughout the planning process. It emphasizes the integration of the Mining Data Management solution with the CAD platform, highlighting data integrity and a single source of truth.
Also underscores the importance of mine closure planning and waste management from the early stages of the mining lifecycle, showcasing a forward-thinking perspective on industry challenges.
In summary, Deswik providing a concise and positive view of advancements in the mining sector through digitalization.
Resources: Digital mining (home.sandvik), chatGPT
Images: https://www.home.sandvik/contentassets/6bdb74a47c7940aa97a12fb1bf303cb4/deswik-digital-mining.png?width=1600&height=900&rmode=crop&rsampler=bicubic&compand=true&quality=90&v=1695122778&hmac=6fc2b084bcccdd7eab1b4f793a4a39a063d8b20831f3669e09919e483fc84ec8 , https://www.home.sandvik/contentassets/7f2afe09d44d4cf0b3cefb0bca4f96db/deswik-calliope.png?width=1600&height=900&rmode=crop&rsampler=bicubic&compand=true&quality=90&v=1695122901&hmac=36cdb1a2ef1d1c4363c0939793aa088ecfd2daef1ead30cd64c4622efd70b153