Reading Time:
3
minutes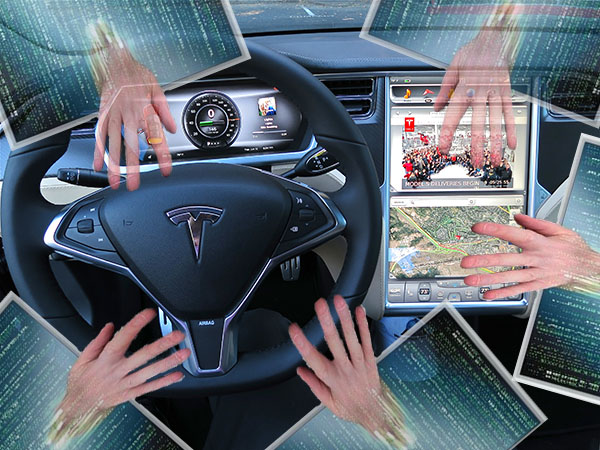 Our cars are getting smarter from generation to generation, however, unfortunately, this also applies to thieves who intend to steal them. Hackers have already found vulnerabilities in electric vehicles, and their attacks can have serious consequences. As electric vehicles become more sophisticated and connected to the Internet, it is expected that the risk of hacking and cyber attacks will only increase.
One of the main problems with electric vehicles is that they are equipped with numerous sensors and controllers connected to the Internet, which makes them vulnerable to cyber attacks. Hackers could potentially gain remote access to these systems and manipulate them in a way that could cause serious harm, such as disabling brakes or changing steering. In some cases, hackers could even take control of the entire car, putting the driver and passengers at risk.
Another problem is that hackers can attack charging stations for electric vehicles. These stations are also connected to the Internet and often use wireless connectivity to connect to electric vehicles. Hackers can potentially gain access to these systems and manipulate them.
Recently, a security expert discovered a way that allows two attackers to unlock, start and drive away a Tesla Model Y electric car in a matter of seconds.
Hackers specializing in hacking Tesla electric vehicles have identified a vulnerability that allows them to hack NFC relays. However, not everything is so simple: in order to hack the system, thieves need to work in pairs and get close to the NFC chip or smartphone. Josep Pi Rodriguez of the Seattle-based computer security firm IOActive found that attackers could use Tesla's key technology called NFC (Near field Communication) to gain control of a vehicle, designed to give car owners the ability to access them by touching an NFC card to the middle rack. Rodriguez found that if one thief approaches a critically small distance to the driver when he gets out of the car, for example, to a store or bar, and the other is standing by the car, it will be possible to open the door and start the car.
Here's how it works: a thief standing at the car uses a special device to convince the car to send a "call" to the driver's NFC card, but then transmits this call via Wi-Fi or Bluetooth to a mobile phone belonging to a second thief, who is watching the driver at this time. The second thief keeps this phone near the driver's pocket or bag where the NFC card is stored, and when this NFC card responds, its signal is transmitted to the thief standing by the car via a mobile phone.
Tesla previously required drivers using an NFC card (not a keychain) to unlock their cars to place the card between the front seats in order to turn on the transmission. But after a recent software update, this requirement has been lifted. Tesla also offers the option of using a PIN code, which means that car owners must enter a four-digit code before starting the car, however, a fairly small number of owners activate it. In the end, even if this additional protection prevents thieves from leaving by car, they will still be able to use the hacking method described above to open the doors and steal any valuables inside the cabin.
To solve these problems, automakers and cybersecurity experts are working to develop stricter security measures for electric vehicles. This includes the introduction of more advanced encryption technologies, the development of secure firmware and software, as well as regular updates and patching of systems to eliminate any vulnerabilities found.
Electric car owners can also take measures to protect their cars from cyber attacks. This includes regularly updating software and firmware, using strong passwords and two-factor authentication, and not using public Wi-Fi networks when accessing the Internet from their cars.
Thus, as electric vehicles become more popular and widely used, the risk of cyber attacks and hacking is expected to increase.
This is a serious problem that could have serious consequences for electric vehicle owners, automakers and the general public. It is important that automakers and cybersecurity experts work together to develop stricter security measures for electric vehicles, as well as educate owners on the steps they can take to protect their cars from cyber attacks.
Sources: https://www.aljazeera.com/amp/economy/2022/1/12/teenager-says-he-remotely-hacked-into-more-than-25-teslas
https://www.indiatimes.com/amp/technology/news/tesla-cars-may-be-unlocked-and-hacked-using-bluetooth-devices-researchers-find-569861.html
https://www.entrepreneur.com/business-news/this-hacker-exposed-a-new-way-to-steal-a-model-y-tesla/435323