Reading Time:
2
minutes
The $44 billion offer was made by Elon Musk to acquire Twitter. This deal has been made after the released information that Elon bought 9.4% of Twitter shares before. On the 14th of April, Elon has proposed a deal to buyout Twitter as a whole and take it private. On Monday, 26th of April, Twitter agreed to the deal for Elon to buy the company at the price of $54.20 per share, which is 38% higher since it's been revealed that Musk is trying to buy it out.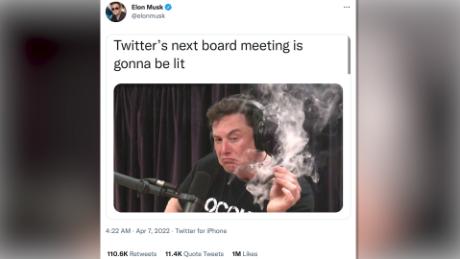 The famous Tesla CEO, has been a very, very active Twitter user in the past. There are numerous infamous tweets made by Elon, which disrupted our society in many ways. From changing prices of stocks, crypto and "normal currencies, to creating a huge scandals over his controversial short sentances sent to his 83-million follower group. To say that he has been influential for the platform is an understatement. Elon is ensuring that he has great plans for Twitter, and all of them revolve around the freedom of speech. Supposedly, Elon wants to
"make Twitter better than ever by enhancing the product with new features, making the algorithms open source to increase trust, defeating the spam bots, and authenticating all humans. Even my worst critics remain on Twitter, because that is what free speech means."
The changes that are coming will certainly have a big impact on all of us. The question is, what kind of impact – what kind of consequences will it have? Personally, I think that the plan to take down of bots is great. Bots are one of the main reasons for me to not use twitter. Also, if Elon's plan to ensure freedom of speech, while increasing trust and defeating spam and misinformation will work out, twitter, for the first time could be taken seriously as a medium fo information for the public.
What do You think? How do you see it and what consequences this deal can have for all of us? Let me know in the comments below!
Resources:
https://www.nytimes.com/live/2022/04/25/business/elon-musk-twitter
https://edition.cnn.com/2022/04/25/tech/elon-musk-twitter-sale-agreement/index.html