Reading Time:
2
minutes
There are currently about 40 million deaf, mute and deaf-mute people and many of them use sign language to communicate, but there are very few people who actually understand sign language. Even though enable talk gloves aren't a relatively new invention (they were first introduced in 2012), they are able to change the world for these people if they gain world popularity. Using gloves fitted with flex sensors, touch sensors, gyroscopes, and accelerometers (as well as some solar cells to increase battery life) the EnableTalk team has built a system that can translate sign language into text. The whole system then connects to a smartphone over Bluetooth.
These gloves were created by four Ukrainian students. The sensors recognize sign language and translate it into text on a smartphone, which then converts the text to spoken words.
The team has built a number of prototypes and tested them with sign language users in Ukraine. The idea for the project, said team member Osika Maxim, came from interacting with hearing-impaired athletes at the groups' school.
The few existing projects that come close to what EnableTalk is proposing generally cost around $1,200 and usually have fewer sensors, use wired connections, and don't come with an integrated software solution. EnableTalk, on the other hand, says that the hardware for its prototypes costs somewhere around $75 per device.
Besides the cost, though, another feature that makes this project so interesting is that users can teach the system new gestures and modify those that the team plans to ship in a library of standard gestures. Given the high degree of variation among sign languages, which also has regional dialects just like spoken language, this will be a welcome feature for users.
They started building the prototype for the gloves in January 2012 and worked through weekends and nights to finish in time for the Microsoft 2012 Imagine Cup in Sydney, Australia, in July. Enable Talk won first place in the innovation category, beating 350 students from 75 countries.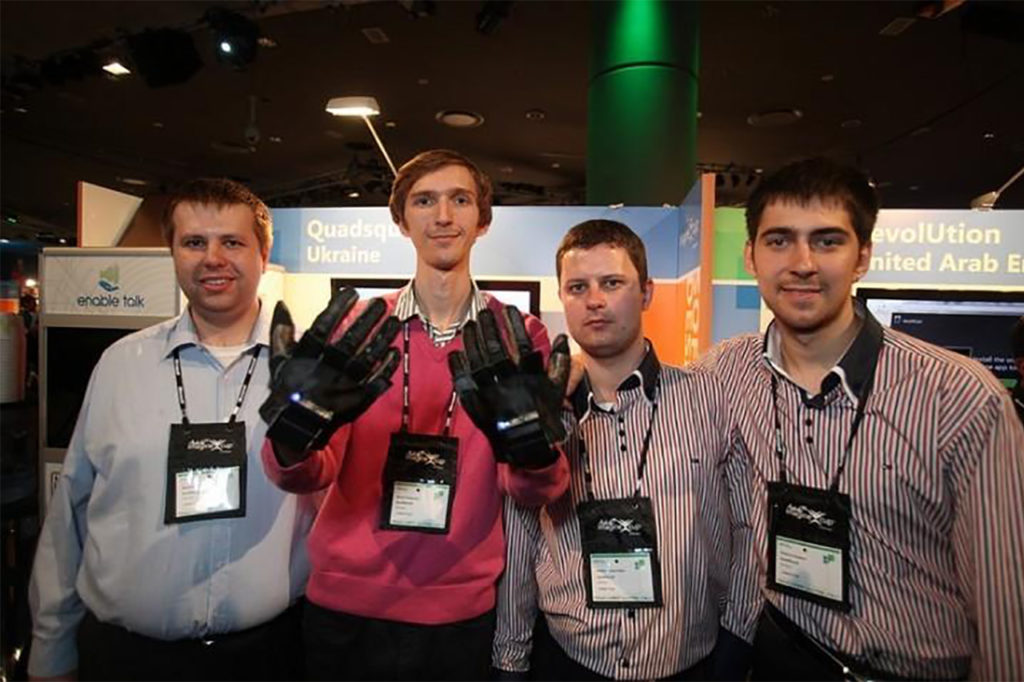 techcrunch.com