Reading Time:
3
minutes
Every astronomy enthusiast who likes to look at celestial bodies in the sky understands that such a telescope can be quite expensive. Moreover, traditional telescopes are large, heavy, and not mobile enough. This is why the DWARF II telescope was created by TinyScope CAM, which enables users to pursue their interests without difficulty. This smart telescope gives users incredible detail of an object, at the same time being extremely small in size.
The developers took into account all the shortcomings of the previous model DWARF I and created an improved version of the telescope, which is so beloved by users. Moreover, they added the ability to control the telescope using a cell phone. The developers also said that in the nearest future they will provide API and documentation for developers. So they will allow users to develop and run their own programs on DWARF II.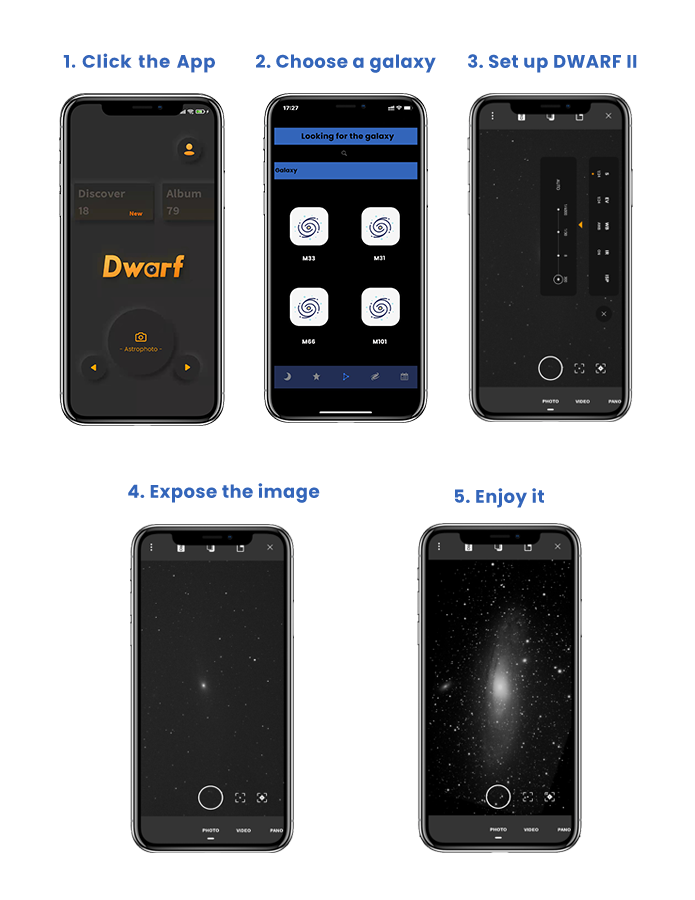 Developers claimed that this cutting-edge telescope is able to take pictures of objects located deep in space, and moreover, it is even capable of taking photos of other galaxies. Due to the diagonal of the sensor of the IMX415 telescopic camera, the diagonal of the 35mm frame is approximately 6.7. Thus, on a 35mm camera, this 100mm lens is approximately equivalent to a 675mm lens. The Developers say that this should be enough for taking fantastic pictures of the Moon and other bigger galaxies. DWARF II can capture multiple images using 2-axis scanning technology and, later, stitch them together to form one image. In this case, The number of pixels can even reach one billion.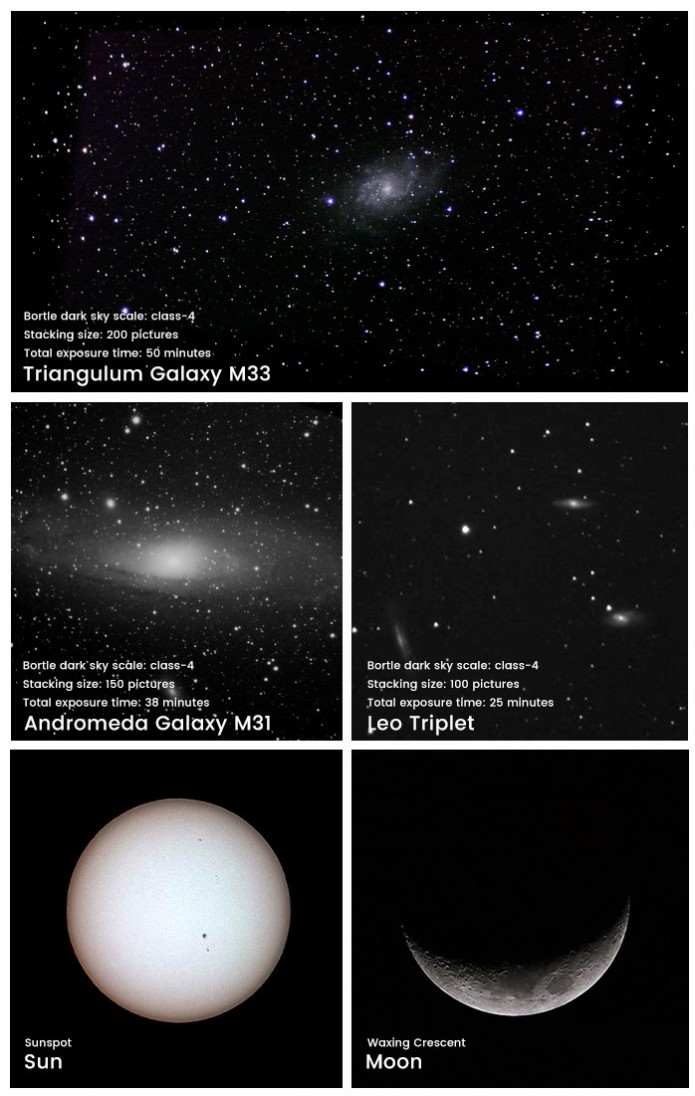 DWARF II is compact, and has the following technical characteristics:
Lens: 100 mm focal length, is optimized to the diffraction limit
Motor: 0.001°/s~36°/s ultra-wide speed range, high-precision positioning
Sensor: SONY IMX415 Starvis, 8 million pixels, high sensitivity
CPU/NPU: 4-Core Cortex-A7 1.5 GHz CPU, 2 TOPS NPU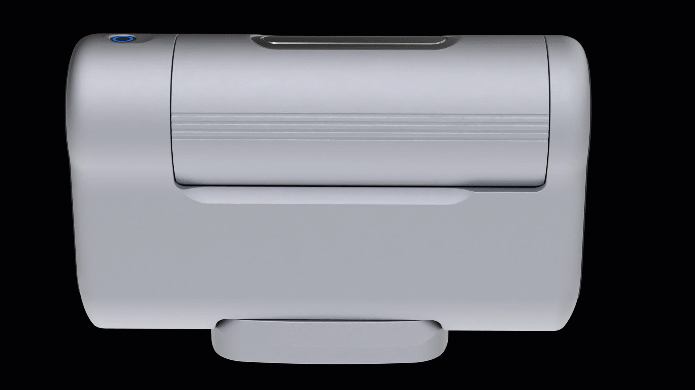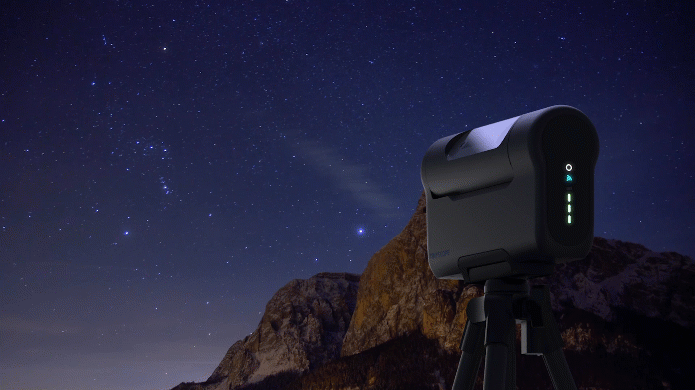 To take a photo of any deep-sky object, traditionally, astronomical observation telescopes must be equipped with an equatorial instrument and a camera. All these equipment prices start at $1500 and can be even higher. So, it can be concluded that for ordinary users it will be quite costly. Whereas, DWARF II early bird price starts from $459.
Summarizing everything that was mentioned before, It must be said that DWARF II is an awesome, light, user-friendly, and compact telescope. In comparison with traditional equipment, it is very cost-effective. Moreover, it allows users to develop custom software, using their API. And in my opinion, this advantage allows them to gain experience that simply can not be achieved with traditional telescopes.
Resources:
https://www.indiegogo.com/projects/dwarf-ii-smart-telescope-astro-nature-photography–2#/
https://www.youtube.com/channel/UCIUcl9HrkNf7rZXVZSkrw9w
https://www.kickstarter.com/projects/tinyscope/dwarf-ii-a-portable-and-versatile-smart-telescope