Reading Time:
3
minutes
5G NETWORK
5G is a multi-service network, that is able to adapt a whole host of devices: smartphones of course, but also enhanced 360° content and augmented reality, connected objects, fridges, driverless cars. 5G technology will change the way we live, work, and play-for good. It promises to greatly enhance the speed, Verizon's network showed speeds surging past 1 gigabit per second.
But why everybody is talking of its great influence on modern people lives? One of the benefits is something called low latency. You'll hear this term a lot. Latency is time between clicking on link or start streaming a video, which sending the request up to network, and delivering you the site or playing your video, when the network responds. With current network this time is about 20 milliseconds, but with 5G it reduces to 1 milliseconds. Also, the literally incredible think about new generation network is that it is designed to connect a far greater number of devices than a traditional cellular network does. 5G can multiple devices around you, whether it's a dog collar or a refrigerator; it is also specifically built to handle equipment  used by business, such as farm equipment or ATMs.
One of advantages of new network are, as i believe, that 5G can make a big profit for rural and suburban areas that have not enjoyed the same access to wireless as cities; in health industry: hospitals will not only be able to remotely diagnose a patient's complaints, but they will also have the ability to remotely perform surgeries and other hands-on procedures using digital avatars; environment: connected devices will transform data on weather conditions, plant health, crop health, moisture, mineral and chemical levels, pest presence and more, affecting labor allocation, cost management, waste reduction and yield; smart cities: IoT sensors will monitor and collect data on everything from air quality, to energy use, to traffic patterns. 5G will be able to use artificial intelligence to analyze the massive amounts of data being collected to automate processes that are currently done manually.
Can't I just pick up 5G with my existing smartphone?
Sorry, no. 5G technology requires a specific set of antennas to tap into specific bands. For instance, Sprint's LG V50 is specifically tuned for its 5G network. Likewise, the Samsung Galaxy S10 5G is tuned for Verizon's network and its millimeter wave spectrum. You can expect more 5G phones to launch later this year, with phones able to ride on different networks coming out in mass in 2020.
Samsung Galaxy S10 5G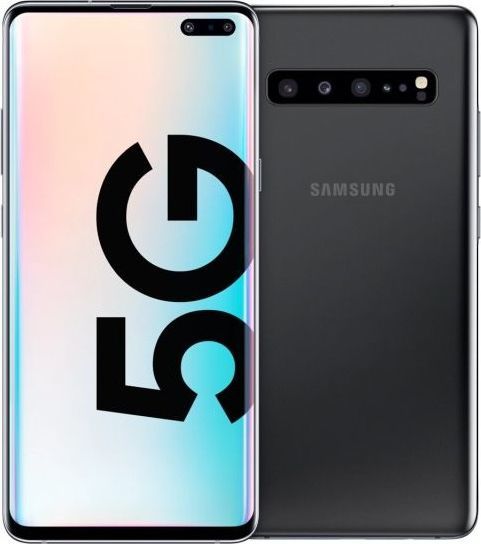 How broadly will 5G be available in 2019?
Here's the other concern: 5G might still be only a theoretical possibility for a lot of people.
T-mobile says it's launching in 30 cities this year, AT&T will have 22 cities. But it's unclear how wide the coverage will be. Globally, China, Japan and South Korea are racing to build out their 5G networks, with Europe turning on its own 5G network now. So don't feel like you need to rush out to buy that first 5G smartphone. Chances are, service won't be widely available until 2020 or beyond.
So, how do you feel about inevitable changes in our generation and world? Do you agree, that 5G will change it?
Links: https://deloitte.wsj.com/cio/2019/05/14/network-advances-herald-the-connectivity-of-tomorrow/; http://masterokblog.ru/?p=41063; https://www.forbes.com/sites/forbestechcouncil/2019/11/27/lights-camera-5g-transforming-the-entertainment-industry-with-5g/#18e24261467e;