Reading Time:
3
minutes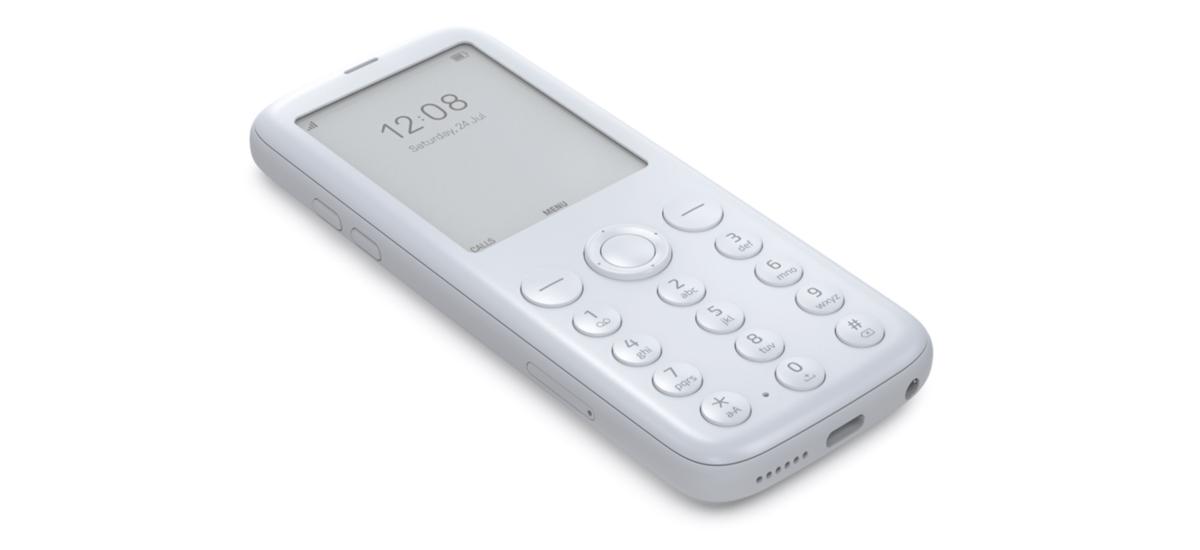 It's no secret technology becomes more and more present in our lives with each passing year. It seems almost impossible to disconnect from the world, and many feel exhausted and overwhelmed by the constant stream of information bombarding them. As a result, minimalist solutions gain popularity as means of minimizing the information noise. In my previous post, I took a closer look at futuristic devices for meditation, and this time I'll share my opinion about a somewhat eccentric phone model.
In 2019, Michał Kiciński (who is also one of the founders of CD Projekt) came forward with an unusual idea for a mobile phone that goes in the exact opposite direction than most smartphones we know.
Mudita Pure takes us back in time to when the functions of phones were limited. What we are offered is a small cell phone with an old-school alphanumeric keyboard, an E-Ink screen with 16 shades of gray, and 600×480 pixels. Apps were also brought down to the minimum, and none uses the internet. Some of the functions we are left with are a calculator, a music player, an alarm, a calendar, a flashlight, a voice recorder, and a meditation app with a timer and inspirational quotes. That's correct – there's no camera either. Additionally, we are given 16GB of memory, a headphone jack, and a USB C input.
To make things even further, we can cut off the phone from the mobile network entirely, only receive calls and text messages or just text messages (and still not more often than every half hour) with just one button.
To make dreams reality, Michał Kiciński started a campaign on Kickstarter, which raised $100,000 in just the first 24 hours – all in all, raising over 1.5 million PLN for the project.
The beginnings were great, but the lucky streak didn't last.
The first phones were supposed to be delivered to those who bought them on pre-sale, in the fall of 2020, however, it quickly became clear that the company would not be able to meet the original deadline. The lockdown, global supply chain paralysis, and general pandemic chaos were certainly not without fault. On the other hand, even at an early stage, Mudita Pure experienced production problems, so some suspect the culprit was "ambition over the possibility." At first, the company encountered problems with a case design, but it soon became apparent that the company's goal for Pure to meet the IP54 water- and the dust-proof standard was impossible to achieve on a phone with physical buttons. Mudita announced the need to lower the standard to IP30 or IP42.
Between production problems and the slow development of the operating system, the release of the Mudita Pure was constantly postponed. It went from early 2021 to fall. Finally, in early October 2021, the situation was at last brought under control. Mudita released a video in which the director of engineering, announced that the project had entered its final phase and mass production was set to begin on November 15th. It apparently happened, as, on November 30th, the first orders went to buyers who had purchased them on Kickstarter.
The only thing I can really praise Mudita Pure for, are the relatively regular progress reports that can be read on the blog. Thanks to it, the company has managed to avoid being called a fraud, but it undoubtedly deserves harsh criticism for the delay. Also, the least patient buyers could ask for a refund any time, while those who have been waiting for the phone the longest got a free phone case.
Mudita Pure enchanted people by the concept of a "phone that can do nothing", however, as the producer advertises, we pay for something more than just a cell phone – this something is the ability to function outside the Internet. For some – especially the wealthy and seeking peace of mind – this can be of great value.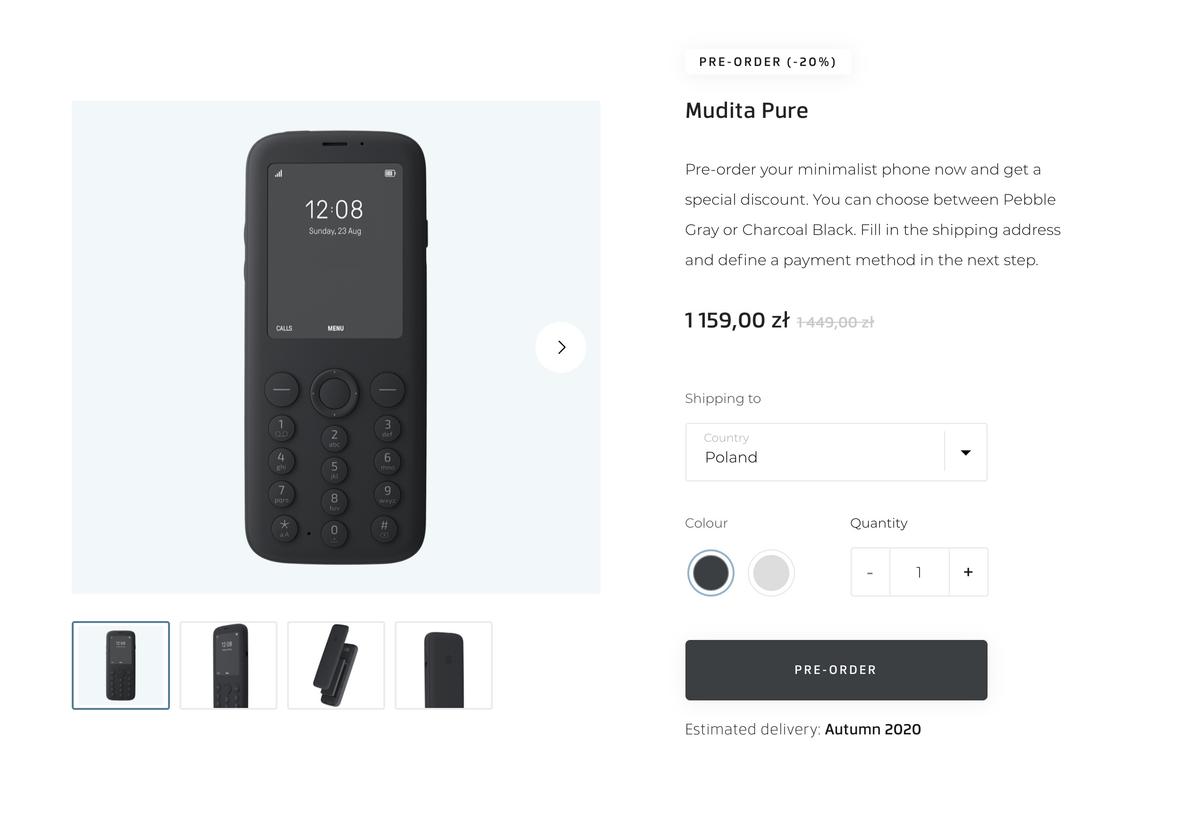 The phone costs 1449 PLN (1159 PLN in pre-order), and in my opinion, that's a rather high price for a device that's so useless, because for this price we can buy a used iPhone X, or save money and buy a standard cell phone with an alphanumeric keypad.
Sources:
https://mudita.com/products/phones/mudita-pure/