Reading Time:
3
minutes
The first James Bond movie debuted in 1962 and ever since the entire franchise earned the title of the 4th world's most profitable and built a loyal fan base worldwide. For 60(!) years, movie fans have been excitedly waiting to see the next adventures of the legendary spy. They delighted the audience with suspenseful action scenes, cinematography, and great acting. But that is not all that the series can offer us. Some of the most recognizable attributes of James Bond are his incredible high-tech gadgets, thanks to which he can get out of almost any trouble. So many people were interested in them that there's even a Wikipedia page listing all of them!
The 'era' I resonate the most with is the era of Daniel Craig, and that's why I'd like to present a very subjective evaluation of all the phones that James Bond used in the last five movies.
1. Casino Royale (2006) is undeniably my favorite part. In his debut role as an agent on Her Majesty's Secret Service, Daniel Craig was equipped with Sony Ericsson K800i. What stands out about this model is that it was labeled as a camera – justifiably though. It had 3.2 Megapixel resolution, Autofocus and, Xenon Flash for worse light, and BestPic (function for capturing moving objects). The model was also provided with 3G data transfer, which allowed users to send images instantly. For me, the cherry on top is the fact that the model came with a full movie trailer, James Bond wallpapers, and ringtones.
2. In 007 Quantum of Solace (2008), James Bond uses Sony Ericsson phone again – C902 Cyber-shot in Titanium silver edition. This phone was one of the first on the market that offered a Face Detection feature (which came in handy for Bond in the movie)! Like in the previous one, the camera of this model was one of its best features – it had a 5MP camera, 'slide-out' lens cover, illuminated by touch icons to access settings, Photoflash, Autofocus, and BestPic. This model was from a limited edition, which included a memory card with a 007-themed game (as well as some other 007 bonuses), so I'll give Sony a '+' for this.
3. In Skyfall (2012) James Bond uses a Sony Xperia T. Well, probably. It is not clear if the model released and advertised by Sony as The Bond Phone is the same as the one used in the movie because it was available in black, but in the movie, the phone seemed to be silver. Anyway, it was a huge upgrade for Bond – his first smartphone! This model sported a 13 Megapixel HD camera, 1080p HD video recording, and 4.6" HD Reality Display. While I think Skyfall was a decent movie, the only thing Bond used the phone for was… texting. Just seems like a lost opportunity, considering that in the two previous parts, he actually used the best features of the models.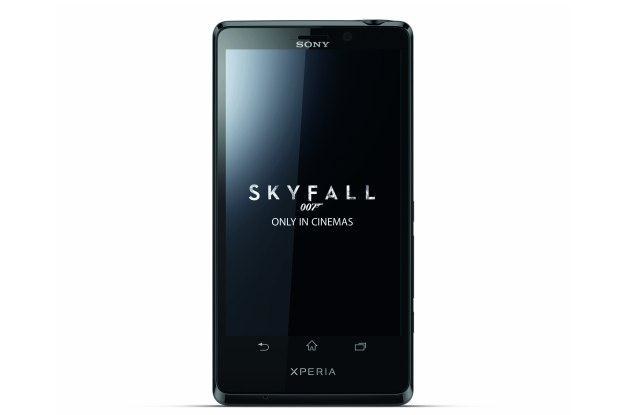 4. In Spectre (2015), we can notice Sony Xperia Z5. There's not much that can surprise us here anymore. The model was equipped with 23 Megapixel camera, was water- dust- and scratch-resistant (the latter only applies to the display, obviously), and 32GB storage. Long story short, that phone was great (although some critics said that Xperias are not good enough for James Bond), but then again – Bond only used it for one phone call.
5. Unfortunately, in No Time To Die (2021), Daniel Craig uses a Nokia prototype.
Sources:
https://www.techradar.com/reviews/phones/mobile-phones/sony-ericsson-k800i-87823/review
https://www.jamesbondlifestyle.com