Reading Time:
2
minutes
Do you like food shopping? Does it make you bored? Couldn't it be more today's?
One of the biggest store chains in Poland found the solution to make food shopping more interesting, innovative and modern. Żabka collaborating with Microsoft created "Shop of tomorrow". This might seem unreal but it is happening NOW.
"The world around us is changing. It is a question of the revolution that is coming. We are approaching the digital revolution, similar to the industrial revolution of the 20th century."
This project consists of solutions that are using, among other things, data analysis and artificial intelligence. Basically, it works after downloading the application on your smartphone. There is one version for customers, which shows the overrated products, dedicated especially to you. What is more you can pay using your app. Another version is for the owners and facilitates management of the store.
Source: wyborcza.pl 
I will name just a few technologies that will change the world of shopping. To begin with, there are digital screens in front of the store, on which the customers could see promotions selected on the basis of some data, such as the weather or events of a given day. Another idea is an intelligent shelf which recognizes the customer and indicates product chosen for him, based on the data from the app. Afterwards the screen shows you some details about this product and if you take it, a shop worker will receive the information that you took it. In result it would also help owners to find out which products are best-selling. What is more the system monitors the shelfs lives and automatically reduces the price of the product, which best before date is near to end. Last but not least, the self-checkout which recognizes you and the product by placing it in the designated point. Now you only have to pay by credit card or the app of course. Doesn't it sound perfect?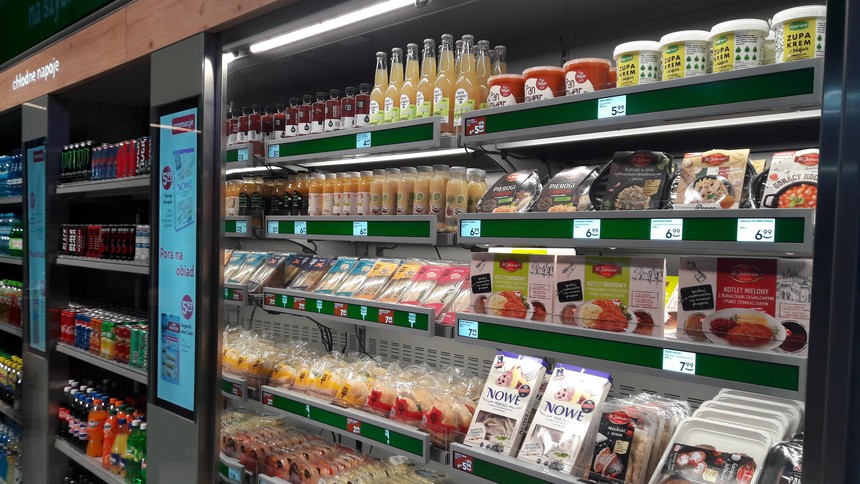 Source: fakt.pl
Obviously, Żabka had to introduce some changes and improvements to follow the world trends and meet the expectations of the society.  "Shop of tomorrow" will make the shopping process much easier and quicker.
I think this is very innovative and might cause BIG CHANGE in our lives. What is your opinion on this idea? Would you like to do shopping in such an intelligent shop?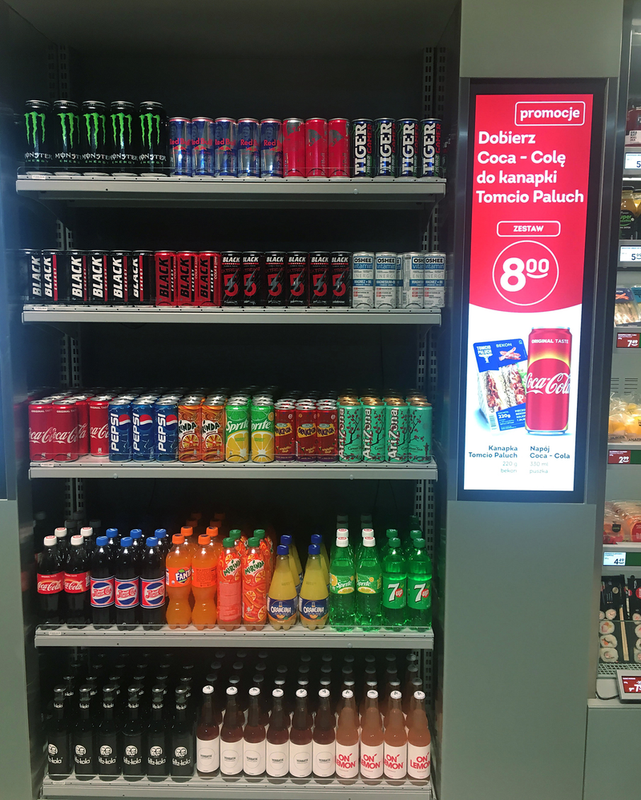 Source: businessinsider.pl
References:
http://english.eurobuildcee.com/?page=news&id=25716
https://blog.plastream.net/2018/09/18/plastream-as-a-part-of-the-revolution-in-retail-meet-our-ai-image-recognition-solution-for-self-service-checkout/
https://www.thefirstnews.com/article/microsoft-teams-up-with-convenience-store-chain-zabka-to-launch-stores-of-the-future-2411