Reading Time:
5
minutes
El Salvador in September became the first country to accept digital currency (Bitcoin) as a legal tender. As a county in Central America, El Salvador has a hard time dealing with natural disasters such as earthquakes and hurricanes. It's economy has also been hampered by government policies that mandate large economic subsidies, and by official corruption. Subsidies became such a problem that in April 2012, the International Monetary Fund suspended a $750 million loan to the central government. President Funes' chief of cabinet, Alex Segovia, acknowledged that the economy was at the "point of collapse".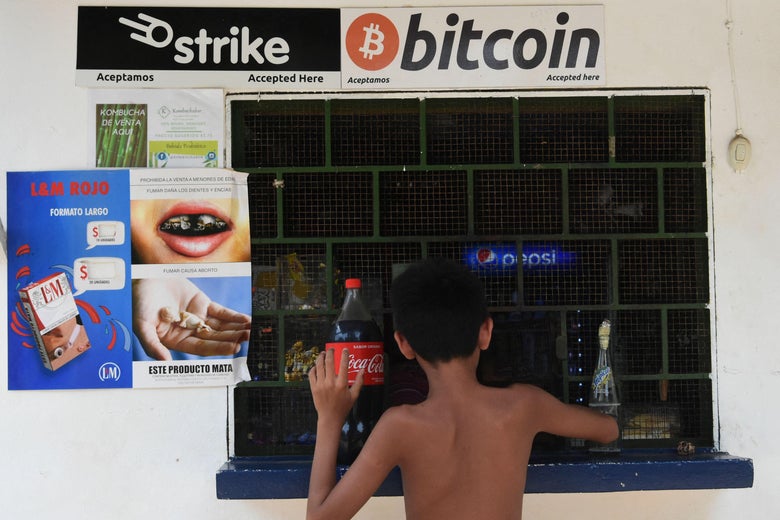 In June 2021, President Nayib Bukele said he would introduce Bitcoin as a legal tender in El Salvador. It was said by Jack Mallers, (founder Strike which is a Venmo-like application that allows people to send bitcoin to each other almost instantly and allows them to freeze their money in a dollar amounts) that Bitcoin would help countries like El Salvador protect themselves against "potential shocks" of inflation for traditional currencies – as El Salvador doesn't have it's own central bank and is contigent on monetary policy of the United States. The Bitcoin Law was passed by the Legistalive Assembly on 9 June 2021, with a majority vote of 62 out of 84. Bitcoin officially became legal tender ninety days after the publication of the law in the official newspaper. Since then bitcoin, as well as the United States dollar, is the official currency of El Salvador. Also, what I think is interesting, in the law it is said that foreigners can gain permanent residence in El Salvador if they invest 3 Bitcoins into the country. It is also worth to know that as a resident of this country you don't have to pay capital gains tax.
Is it an easy thing to use cryptocurrency in such country as El Salvador?
Critics have pointed out that the plan is very light on details and that Bitcoin is notoriously difficult to use as a day-to-day currency partly due to its volatility. In addition, there's a good chance that a large number of businesses in the country won't even be able to accept the cryptocurrency; El Salvador has the lowest number of internet users in Latin America (about 45% of population). Bukele (El Salvador's President), however, has been pointing to a El Zonte where residents have been using Bitcoin for nearly two years as evidence that the cryptocurrency could help power the economy nationwide. But he didn't mention the fact that people there also had a long introduction to the cryptocurrencies.
What is a bitcoin beach and how it's gotten it's name?
Playa El Zonte, also known as "Bitcoin Beach" is a beach located in El Zonte, El Salvador. It all started with an anonymous donation from an American donor. It is said that he had gotten rich while trading the cryptocurrency and believed it "was going to change the world."
How the people from Bitcoin Beach were able to learn about Bitcoin?
The investors firstly were trying to convince older people that bitcoin is a good thing for them, they started to pay their children in digital coins to pick up the trash from the beach etc. Also the main factor that helped them to introduce Bitcoin was the pandemic and the fact that the tourism industry collapsed. The families from the city started receiving from Michael Peterson, a 47-year-old California native, about $35 in Bitcoin and when they wanted to cash the money, they needed and app which allows that. That's how Bitcoin Beach Wallet was created. It is said that 18 months after the project launched, roughly 90% of El Zonte's households are interacting with the currency regularly.
What are pros and cons of using bitcoin on El Salvador?
So firstly – 70% of the population is unbanked (according to study from 2017) which is an estonishing number. We can hope that introducing Bitcoin would increase a percentage of bank users, but also we have to take under consideration that only 45% of the population is using internet, so it might be not only a hard thing for them to learn, but it also might be hard to convince them that using digital currency can be good or even life changing. Reports indicate that some residents have struggled to access the payment system because of limited data plans and lack of access to more advanced smartphones.
We also have to think about the Bitcoin itself. According to the Bank of America bitcoin industry's global CO2 emissions have risen to 60 million tons, equal to the exhaust from about 9 million cars. Considering the environmental impact it has, maybe there would be better cryptocurrency for everyday use.
In an interview with Roxana Valles, the 42-year-old proprietor of a small beachside grocery store she said that using Bitcoin has allowed her to invest for the first time. But what if the Bitcoin's value drops like it happened in April 2021? One Elon Musk's tweet about Tesla not accepting Bitcoin caused a big crush (about 50%) "I'd be very interested in seeing what happens if we enter a bear market," says McCormack, the British podcaster. "If you're a shop owner and you have $50 a day in Bitcoin sales and all the sudden that goes up to $60, that's cool. But what happens when it starts going down to $40 or $30?"
Steve Hanke, professor of applied economics at Johns Hopkins University and director of the Cato institute's Troubled Currencies Project says that "Businesses tend to unload Bitcoin as fast as they can because of the fluctuating exchange rate. If you receive it in the morning, it could easily be down 5 or 10 percent by the close of business," said Hanke. "Are you running a business in which you're speculating in Bitcoin, or are you running a business where you're selling clothes or shoes?" People on El Salvador simply need currency that they can either hold or sell without worrying about it's value changing over night or even in hours.
How the Latin American nation reacted to Bitcoin being announced as a legal tender?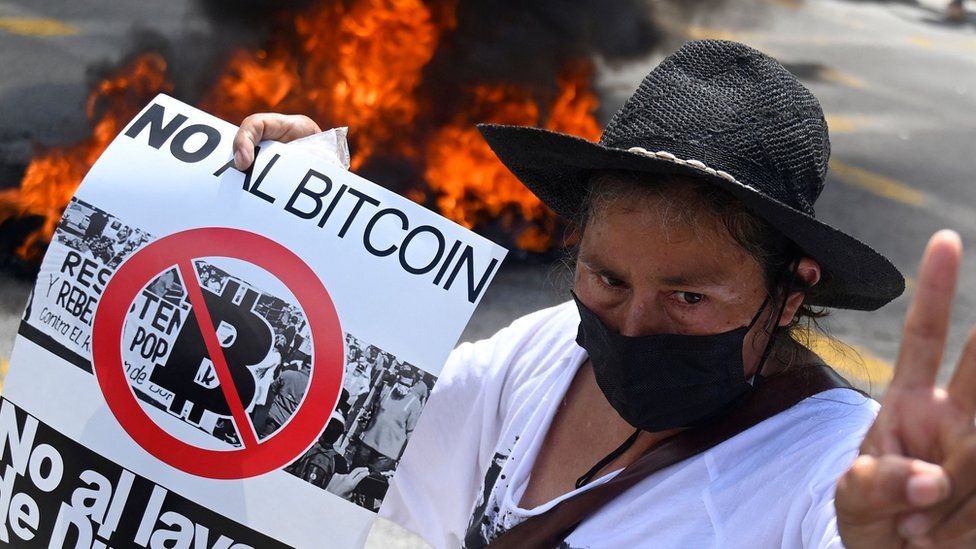 Since the day the Bitcoin Law went into effect — when the coin was valued at just $46,777 — the value of Bitcoin has already significantly increased. But this optimism is not shared by everyone. It's a country where not only internet or bank access are hard to reach, but also an education opportunities are limited. Not everyone is open to cryptocurrency and people are not interested in learning about it. They have hard time accessing Chivo app, which is supposed to help them with receiving and paying with Bitcoin. Chivo wallet makes the transactions instant and almost costless.
SUMMARY
Making Bitcoin a legal tender in El Salvador is definitely a bold decision. Like every groundbreaking innovation it has it's supporters and opponents. We will see in the future how it turns out for El Salvador's economy. I hope it's going to end up well for them, but personally I think there may be a better cryptocurrency than Bitcoin for them to use, possibly more eco-friendly one.
SOURCES:
https://www.reuters.com/business/el-salvadors-bitcoin-beach-town-digital-divide-slows-uptake-2021-06-14/
https://www.ft.com/content/56588fee-dca8-450d-a848-80d29f02f45e
https://slate.com/technology/2021/06/el-zonte-el-salvador-bitcoin-beach-legal-tender.html
https://www.bloomberg.com/news/features/2021-06-17/world-s-biggest-bitcoin-experiment-is-a-surf-town-in-el-salvador
https://www.inverse.com/innovation/bitcoin-el-salvador-protests-chivo-app