Reading Time:
3
minutes
Do you hate going outside? Are you an introvert who prefers to avoid human contact? Do you wish to stay at home but miss the experience of doing groceries? Worry not because Walmart is on it.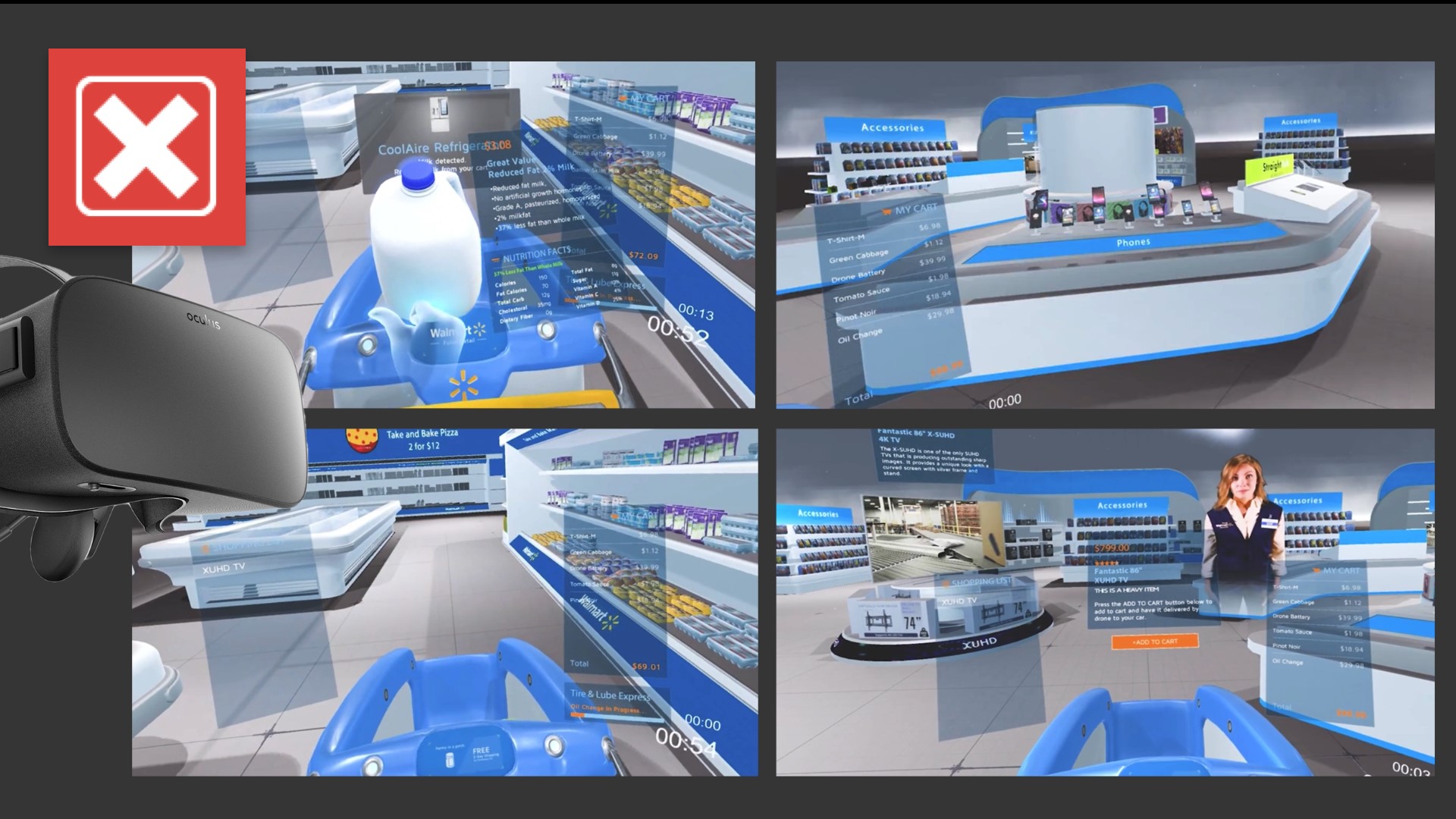 Walmart, Inc., was founded in 1962 and focused its early growth in rural areas, avoiding direct competition with retail giants such as Sears and Kmart. Walmart became one of the largest grocers in the United States within a decade of opening the combination of grocery and merchandise Supercenters. Emphasizing customer attention by implementing direct mail advertising, low-cost imports, and focusing on the efficiency of its distribution networks through regional warehousing allowed Walmart to become the largest retailer in the United States in 1990. Walmart's revenues doubled by 1995 after the owner's passing, and by 1999 the company had become the largest private employer in the world, as well as the largest corporation in the world.
The company's development has reached its peak, and now to stay at the top, they are trying to come up with more innovative and shocking customer-gaining solutions. While researching this topic, I have met with a question: "Walmart is joining the metaverse. Are we ready?" – Are we ready for what? Does Walmart's marketing team think that people do groceries for fun? Is this really where this world is headed? It's not progress; it's regress. All this makes me wonder what the Walmart shopper wants to buy in a virtual world anyway?
According to William White, Walmart's marketing chief, the company will use Roblox as a testing ground as it considers other moves in the metaverse. The experiences, according to him, were created with the next generation of consumers in mind, notably Gen Z, who is widely seen as being between the ages of 25 and under. White stated that the business hopes to gain knowledge from the collaboration.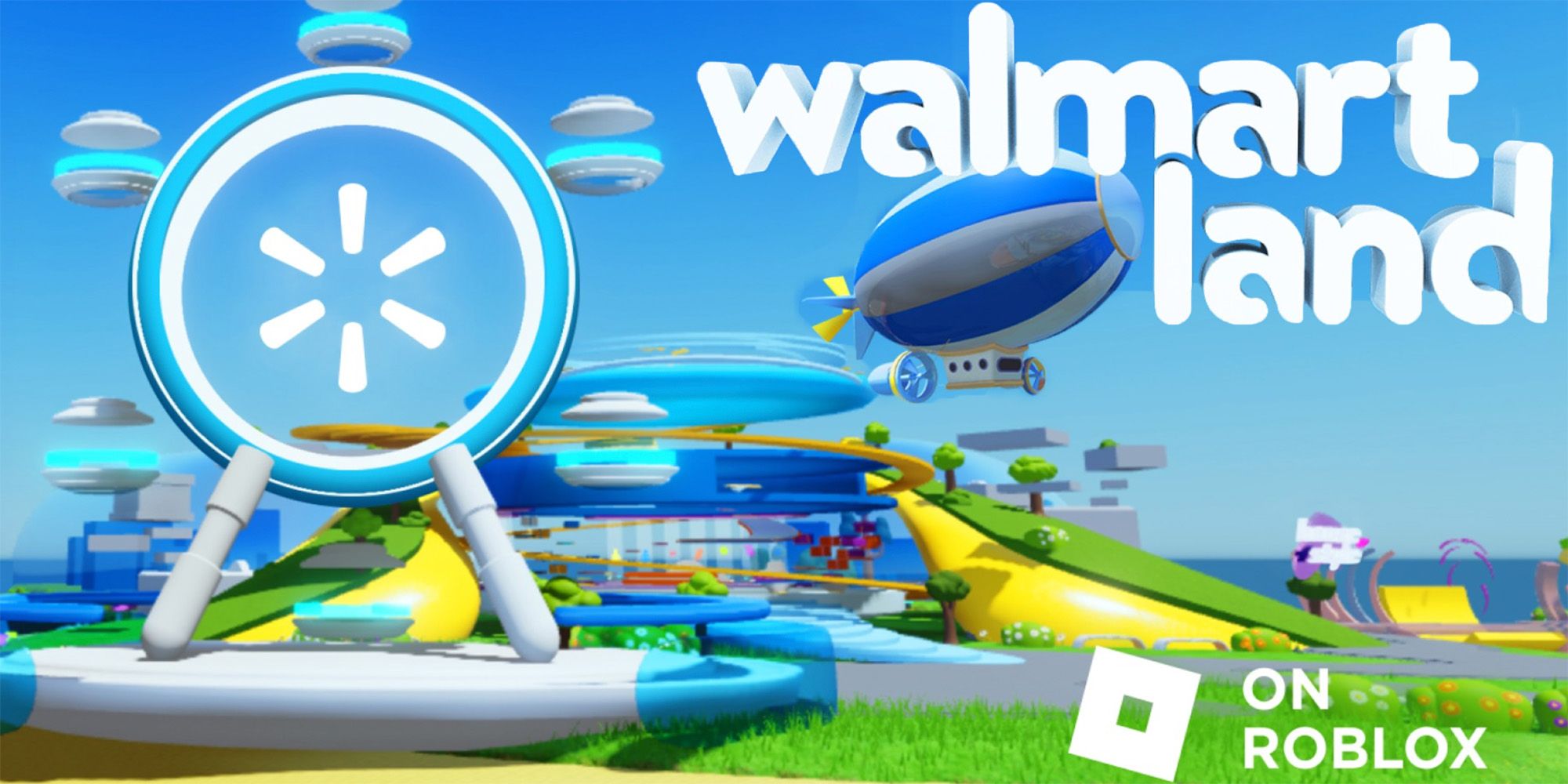 Currently, Walmart Land and Walmart's Universe of Play are the two primary game experiences available on the Roblox platform. The store is also experimenting with new methods of customer contact, especially in light of how the pandemic has altered consumer purchasing patterns and increased their use of social media, apps, and gaming websites. Walmart is attempting to bridge the gap between the online and offline worlds. A music festival featuring Madison Beer, Kane Brown, and Yungblud will perform during the virtual event "Electric Fest" in October on Walmart Land; a ton of different games and a shop of virtual goods, or "verch," that mirrors what customers could find in Walmart's physical stores and on its website are all part of the retail giant's first excursion into the virtual world. The big-box store has also held live events that were shoppable and streamed on TikTok, Twitter, and YouTube. Additionally, it has launched a service on Pinterest that uses augmented reality to let customers envision how furniture or other decors might appear in their homes.
For the time being, Walmart won't profit from its immersive experiences. Instead, players may use tokens and other prizes from Roblox to purchase virtual goods. National brands, such as Skullcandy headphones and the toy company L.O.L. Surprise!, were integrated into the experiences based on demand from the younger gaming demographic of Roblox. However, White suggested that in the future, Walmart may profit from it by charging a brand for inclusion or by attempting to convert users' virtual experiences into in-person or online shop visits.
Walmart Land has a virtual changing room featuring clothing from its exclusive fashion lines, such as Free Assembly, as well as an obstacle course made up of gigantic goods from the retailer's Gen Z-focused cosmetic brands, such as Bubble skin care products and Uoma by Sharon C makeup.
During the Covid epidemic, Roblox attracted a lot of new users and made its stock market debut. The gaming platform reportedly saw an increase in daily active players from 32.6 million in 2020 to over 52 million. Although the firm claims it is drawing users of all ages, traditionally, it has attracted more young children and teenagers. Although Roblox has a market cap of roughly $21.2 billion, its shares have fallen by about 66% so far this year.
We constantly risk becoming lost in the future race, especially when the newest technological revolution is powering it. We can get caught up in designing these next-generation products and experiences, as we have all seen before, only to find that no one actually wants them. It appears that no one wants to be left behind – but are we really clear about where we are going with the metaverse?
Sources:
https://www.britannica.com/topic/Walmart
https://www.forbes.com/sites/phillempert/2022/01/26/walmart-is-joining-the-metaverse-are-we-ready/
https://www.cnbc.com/2022/09/26/walmart-enters-the-metaverse-with-roblox.html