Reading Time:
2
minutes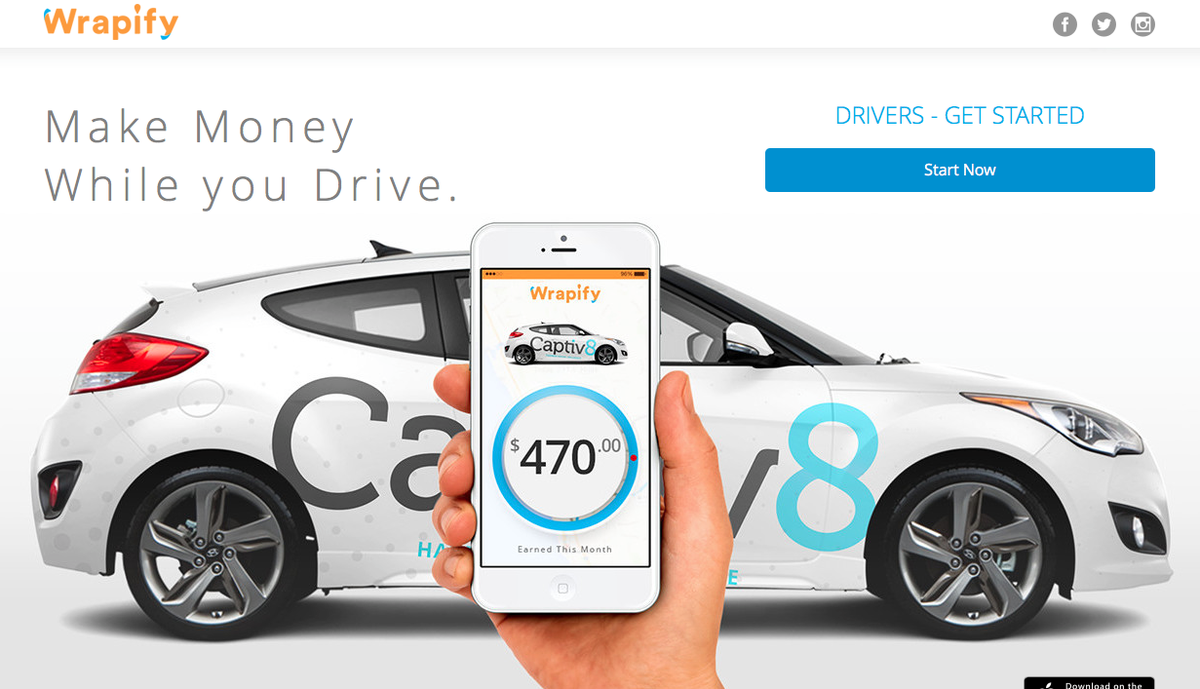 Wrapify is an advertising Uber-family startup founded on February 2015 in San Diego. Their idea is based on matching car owners ready to wrap their cars into a fancy ad with those parties willing to advertise their products or services. The company offers 3 wrap options: full, partial and panel all paying different fares per mile driven within pre-agreed locations.
Clients will pay drivers $400 to $600 per month to do nothing more than drive a car as they typically do. To work. To the mall. To a friend's house. And drivers will probably make more money when they're sitting in traffic or drive through particular routes.
Advertisers are, of course, footing the bill here, paying per mile, per car fees to put their message on what amounts to moving billboards. The payoff here is a higher attention than provided by stationary billboards that cover only certain areas and seem to be omitted by drivers.
Being only 10 month old the startup has raised $1M in funding and a big interest from the drivers, which is far more than from advertisers. If the idea of placing ads on cars proves itself for firms, the startup has all chances to skyrocket.
And now some reflection:
When I think about this model of attention attraction, the difference I see compared to billboards on the walls of city buildings and billboards is that drivers are unable to omit a car with a catchy cover which is riding in front or behind, simply because of attention needed to avoid accidents. The same is about passengers who rarely look up to catch an ad banner but stare around when they are bored in the traffic jam and don't sticked into their phones. The idea sounds fresh, however to me it is still unclear to what extent ad-wrapped cars will catch pedestrians' attention and how it is possible to calculate viewers for such advertising model. As the company claims, for one month of stationary billboard ad costing $30K it is possible to wrap 25 cars and reach 21M views compared to 1.4M standard…
How do You think, does this model have a future? And what are the potential problems of trying this model here?
Please, FYI in more details on the startup: http://www.wrapify.com/